Executive Functioning Masterclass for Educators
Short on time but your students executive functioning needs are high? Learn practical tools to teach executing functioning skills to your students in just minutes a day
Challenges with executive functioning skills can make it hard for children and teens to focus, follow directions, handle emotions, and more. Whether you're a teacher, therapist, or school-based mental health professional, you no longer have to search down a "Google rabbit hole" for practical ways to boost kids' executive functioning!
Join school psychologist Dr. Rebecca Branstetter for this fun, self-paced course and toolkit for professionals where you'll get:
A deeper understanding of Executive Functioning
Insights on next steps to support kids in skill-building
Printable tools you can use in mini-lessons with kids
10 fun ways to boost skills in just a few minutes a day
This 10-module course is self-paced so you can come back again and again to help students with vital skills like focus, attention, organization, and emotional regulation.
We offer group licenses so multiple staff members can each have their own login and materials. The curriculum works well for Tier 1 (classroom/school-wide lessons) and Tier 2, Tier 3 (individual, smaller group) school-based interventions. For group rates, please email support@genmindful.com.
1 Year Access
Created By Experts
30-Day Money-Back Guarantee
What's Included In the Executive Functioning Masterclass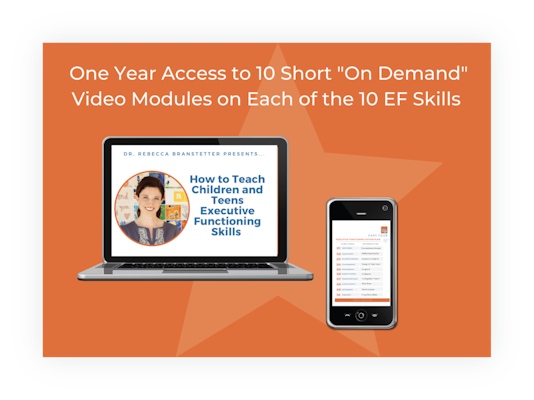 10 Online-Learning Modules
Learn three critical mindset shifts that will help you teach and support skills more effectively .
Each module focuses on a different skill like Task Initiation, Impulse Control, Task Completion, Time Management, Listening, Self-Regulation, Organization, and more.
Each video module is about 20 minutes long...enough to enjoy over a cup of coffee! Includes kid-friendly definitions of each skill, research on how to build the skill, and a fun/practical tool you can download to teach the skill.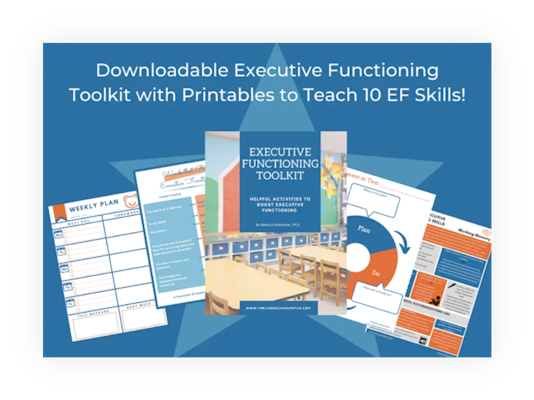 Downloadable Executive Functioning ToolKit
10 printable worksheets to teach these skills to kids
Activities are easy to teach and fun for students!
No experience teaching executive function skills necessary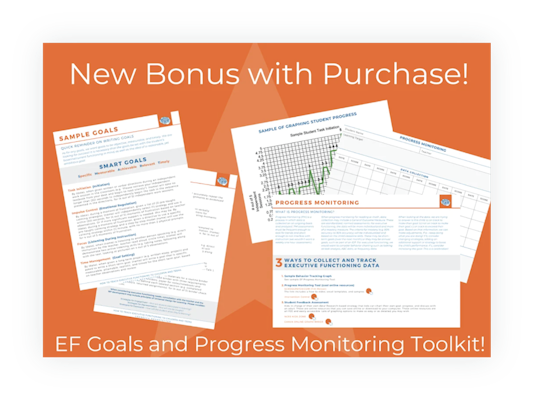 Student Goals and Progress Monitoring Toolkit
10 Sample Executive Functioning Goals that map onto each of the 10 Executive Functioning skills in the course.
Multiple options for Progress Monitoring to track individual student progress toward their Executive Functioning goals.
Simple ways to share data with parents, Multi-Tiered Systems of Support (MTSS) teams, and other key stakeholders in student progress.
1 year access & 1 email login with every purchase
---
Convenient mobile app for on-the-go learning
---
30-day money-back guarantee
---
Created by school psychologist Dr. Rebecca Branstetter
---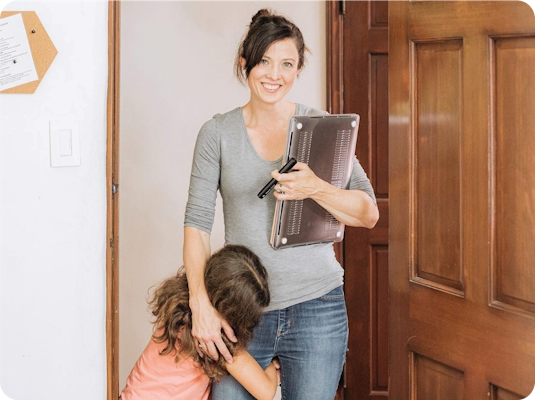 Trusted by 500,000+ Parents & Educators Worldwide
Meet Dr. Rebecca, Your Guide (and Chief Executive Functioning Nerd)...
I'm Dr. Rebecca Branstetter, and I've been a school psychologist for over 20 years, and author of The Everything Parents Guide to Executive Functioning. My job is to help kids figure out how they learn, what's getting in the way of their potential, and what to do about it.
I've had kiddos in my office crying because they want to do well but just can't focus. I've had parents call me with desperation because they can't seem to motivate their child to do their work and homework time is a BATTLEGROUND. I've worked with hundreds of school psychologists and teachers across the country who are exhausted because the needs of their students are rising and their time and resources are dwindling. 
That's why I created this course...so I can equip educators, coaches, and mental health professionals with EASY TO USE tools that help kids and families thrive. Plus, I love to geek out on executive functioning and helping kids love to learn..
Together We Are Raising An Emotionally Healthy World