Jumpstart your child's emotional education!
This feelings faces chart helps children recognize, understand and label facial expressions and feelings while learning about the four mood groups of happy, sad, calm, and mad/scared.

This is one of 6 Calming Corner posters included in our internationally-acclaimed Time-In ToolKit® and is a helpful way to teach children vital social-emotional skills!
Each order comes with (1) 12x16" poster. A frame is not included and is completely optional as a hanging choice.
Money-Back Guarantee
Created By Experts
Free Shipping $50+
"Emotional intelligence is the #1 predictor of a child's future success and happiness" - Yale, Harvard, Columbia University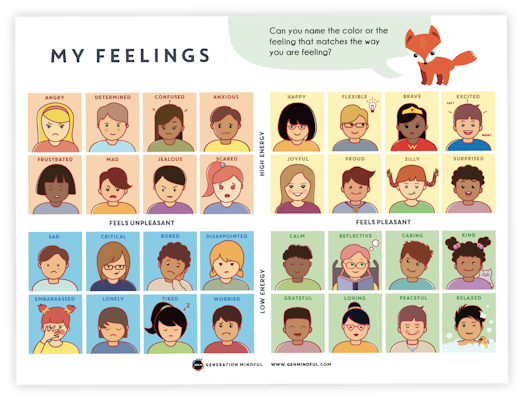 My Feelings Faces Poster features:
32 diverse feelings faces
4 mood groups - Happy, Sad, Calm, Mad/Scared
How these emotions feel in our bodies
Size: 12" x 16"
---
Paper: 10 mil, fingerprint resistant gloss.
---
For kids 3 to 10+
---
Worldwide shipping available
---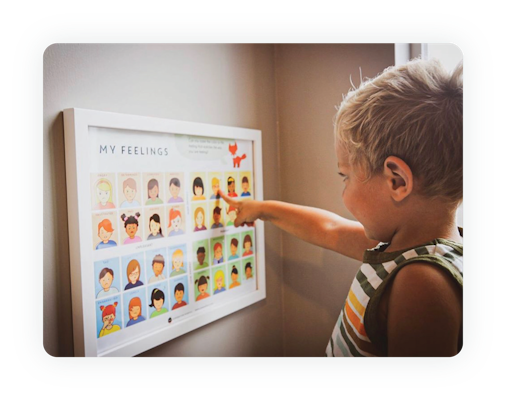 Trusted by 500,000+ parents and educators in 90+ countries
Create a Calming Corner to grow your child's emotional intelligence
Make learning about emotions fun with skill-building games
Nurture your child's resilience, confidence, and kindness
Prevent tantrums and meltdowns before they start
What Our Customers Are Saying
"I can remember struggling to get my daughter to talk about anything. You woukd ask her what was wrong, and she would curl up in a ball. Now she just runs to her poster and points to what she is feeling. It has completely changed the way we communicate. We are closer and I am more able to address her needs, because she now has a voice."
— Heidi E., Verified Buyer
"This morning my 4-year-old kept saying he didn't want to go to school and was refusing to get ready. I was starting to lose my patience but saw our Calming Strategies chart on the wall. I asked my son what he wanted to do to feel more calm. He chose to squeeze a ball. So we did it together and both calmed down! Then we were then able to finish getting ready and he brought the ball in the car to squeeze on the way to school. Thank you Generation Mindful!"
— Allie D., Verified Buyer
Together We Are Raising An Emotionally Healthy World