Playfully help kids become more aware of their emotions and recognize them as healthy!
Buy today and receive a FREE Feelings Journal (see below)! The perfect addition to any Calming Corner, Heart is our newest SnuggleBuddies Emotions Plush. Heart teaches children as young as age 2+ the mood groups (Happy, Sad, Calm, Mad/Scared) and helps kids practice naming and sharing their emotions in daily playful ways.
Heart's Treasure Hunt is a beautifully-illustrated, hardcover book with social-emotional skill-building activities for children of all ages. In this get-up-and-move story, our friend Heart wants to know, "What is Love, and where does Love live?" Heart sets out on a treasure hunt to find the answer, meeting each of our seven peace-making animal pals on the way. In the end, Heart discovers that it is safe to feel ALL our many feelings... and that LOVE lives inside each and every one of us.
Money Back Guarantee
Created By Experts
Free US Shipping $50+
What's Included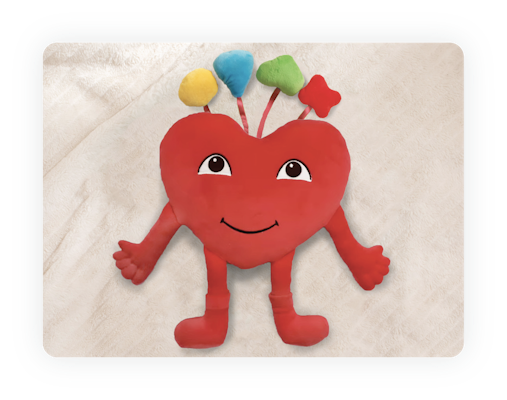 Heart SnuggleBuddies™ Plush
4 color-coded mood emojis teach kids the 4 main mood groups (Happy, Sad, Calm, Mad)
Create a daily bedtime ritual of sharing when you felt happy, sad, calm, and mad that day.
Perfect for play & reinforces communication as safe and fun!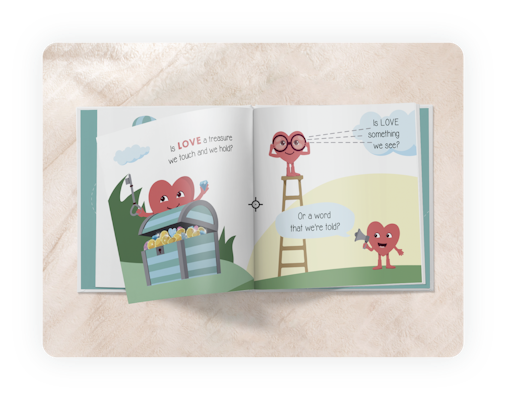 Heart's Treasure Hunt Book
Join Heart as he goes on a treasure hunt to find out where love lives!
28-page hardcover book that playfully explores the many emotions we all feel everyday
Mirrored last page shows children that love lives inside each of them.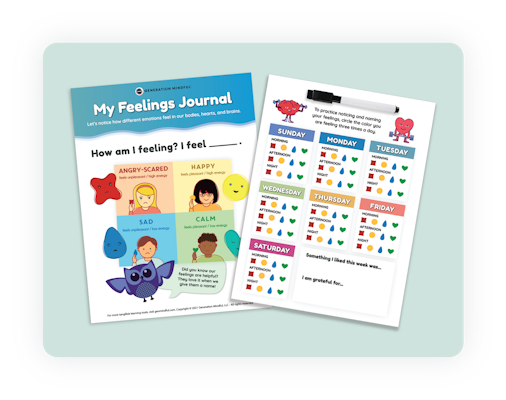 BONUS My Feelings Journal
Laminated weekly feelings journal with dry-erase marker helps making noticing and naming feelings a daily habit
Notice patterns and mood trends in you and your child
Extra weekly journal prompts encourage gratitude practices
Super-soft, Minky (aka awesome to snuggle) Fabric
---
Stuffed with hypoallergenic fiberfill
---
Plush: 14" H x 14" W - Machine washable, air dry
---
Silky ribbons secure 4 mood emojis to each plush
---
Book measures 10" tall x 10" wide
---
High-Quality Hardcover w/ Spot UV Gloss
---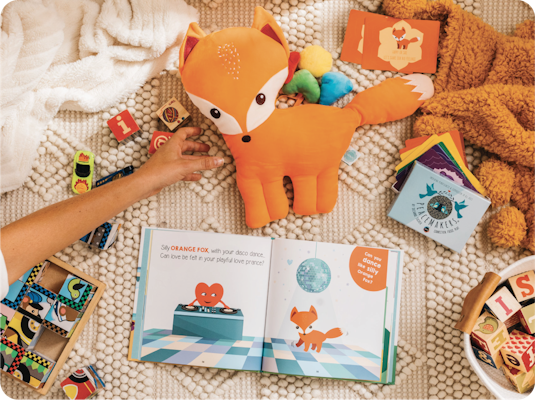 Trusted by 500,000 parents & educators worldwide
Use Play & Storytelling to Raise Resilient, Confident Kids
Reinforce that it is safe to feel ALL feelings.
Use in your Calming Corner during Time-Ins
Connect in the midst of a tantrum or meltdown
What Our Customers Are Saying
"Velvety Soft, Irresistibly huggable! What a fabulous learning tool disguised as a functional and oh so huggable toy. My son simply adores his SnuggleBuddy and quickly understood the attached 'feelings emojis'. We used it to navigate our way through a recent emotional episode. It was easy, non-confrontational and actually enjoyable! Thank you!"
— Melissa
"We Love Heart! Heart's Treasure Hunt is our go-to bedtime story. My 2.5 and 5 yr old both love reading the story with their SnuggleBuddy. Our favorite part is at the end when we take turns looking into the mirror and saying I am love!"
— Lesley, Mom of 2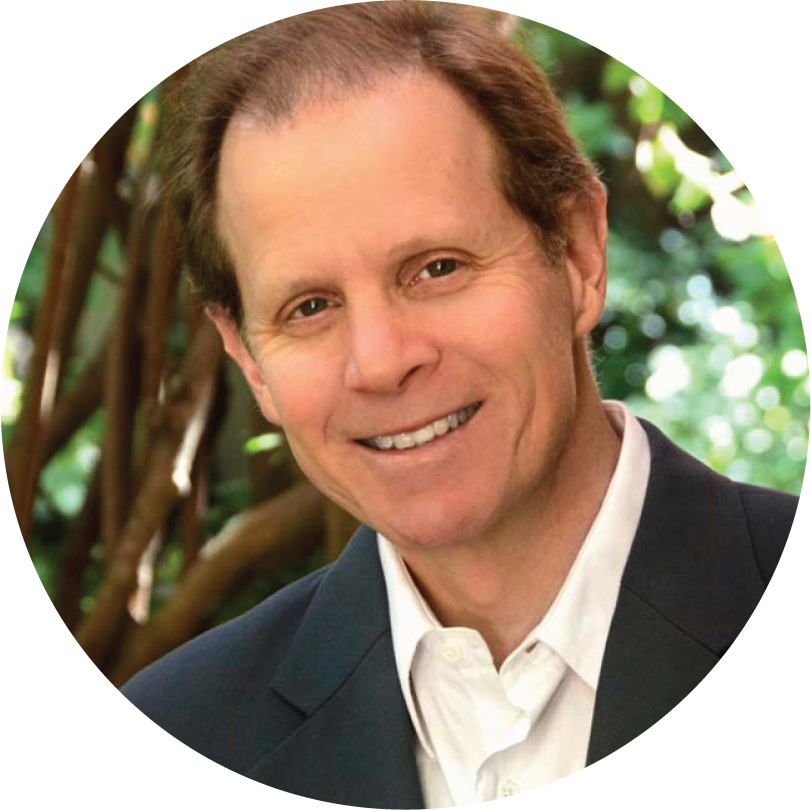 A beautiful and loving adventure for kids, Heart's Treasure Hunt invites the young reader to find the love in everyday experiences in life. Filled with inspiring images and reminders of the preciousness of our connections with each other and nature, this book will be treasured by kids, young and old!
Dr. Dan Siegel
Professor of Psychiatry, UCLA, Executive Director of Mindsight Institute, New York Times Best-Selling Author
Together We Are Raising An Emotionally Healthy World