Playfully teach kids about their emotions and discover where Love lives!
The perfect addition to any Calming Corner, Heart's Treasure Hunt is a beautifully-illustrated, hardcover book for children of all ages. In this get-up-and-move story, our friend Heart wants to know "What is Love and where does Love live?"

Heart sets out on a treasure hunt to find his answer, meeting each of our PeaceMaker pals on the way. In the end, Heart discovers that love lives in each and every one of us. The last page of the book has a mirror where children can see themselves as they read "You are love. Yes, it's true! Love, love love… Love is YOU!"
Bundle with our Heart SnuggleBuddies Emotions Plush and get 65% OFF your book!
Money Back Guarantee
Written By Experts
Free US Shipping $50+
Includes fun interactive prompts from our PeaceMaker Pals
---
Book measures 10" tall x 10" wide
---
14 gems hidden throughout the story
---
High-Quality Hardcover w/ Spot UV Gloss
---
28 colorful & engaging pages kids love
---
Mirror on last page helps kids see that they are love!
---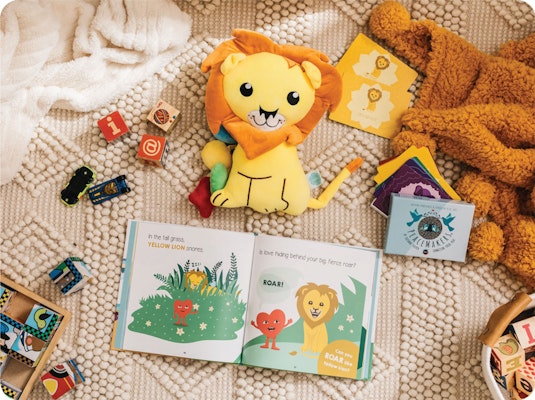 GENM is trusted by 500,000+ Parents & Educators in 90+ Countries
Use Play & Storytelling to Raise Resilient, Confident Kids
Reinforce that it is safe to feel ALL feelings.
Grow emotional intelligence through daily, playful rituals
Pair with a SnuggleBuddies Plush to bring the story to life!
What Our Customers Are Saying
"A beautiful and loving adventure for kids, Heart's Treasure Hunt invites the young reader to find the love in everyday experiences in life. Filled with inspiring images and reminders of the preciousness of our connections with each other and nature, this book will be treasured by kids, young and old!"
— Dr. Dan Siegel, New York Times Best-Selling Author
"We Love Heart! Heart's Treasure Hunt is our go-to bedtime story. My 2.5 and 5 yr old both love reading the story with their PeaceMaker SnuggleBuddies. Our favorite part is at the end when we take turns looking into the mirror and saying I am love!"
— Lesley, Mom of 2
Together We Are Raising An Emotionally Healthy World