Bundle our best-selling Time-In ToolKit®, Positive Parenting Course, and Red Bear SnuggleBuddies Emotions Plush and get 20% Off savings!
Everything you need to start using positive discipline and Time-Ins with your children, plus expert support and social-emotional learning tools for everyone.
The GENM Positive Parenting Course helps you understand and tame your parenting triggers while teaching you how to discipline children without yelling, shame, blame, or pain.
The Time-In ToolKit® has helped +500,000 kids, parents, and caregivers worldwide learn to playfully work through big emotions, develop a growth mindset, work with others, and deepen their relationships.
SnuggleBuddies Emotion Plushes help your children name and express their feelings through daily, playful rituals. Red Bear is one of seven PeaceMaker Pals in the SnuggleBuddies collection, helping children around the world learn to name and regulate their feelings. Each PeaceMaker Pal brings a different peace-making power we all have inside us to life!
Money Back Guarantee
Created By Experts
Free US Shipping
What's Included in Your Family Bundle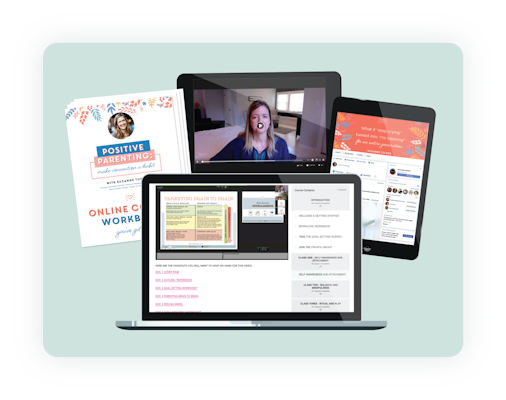 The GENM Positive Parenting Course
6-part, self-paced online course with guidebook and printables
Monthly live group coaching called with Suzanne Tucker
Private members-only forum & community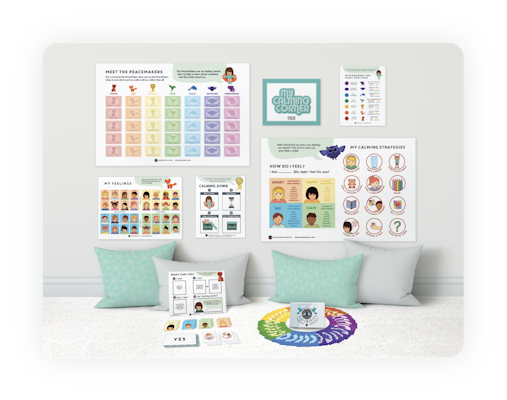 The Time-In ToolKit®
My Calming Corner Poster Set with 6 high-quality feelings posters to create a safe space for children to explore their emotions.
PeaceMakers Affirmations Card Deck to make talking about feelings a fun, daily ritual with over 6 ways to play.
Time-In Activity Mat & Feelings Faces Cards guide children through the process of emotional regulation in a fun, step-by-step activity.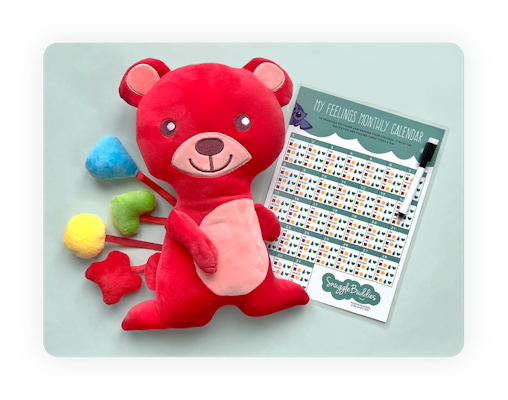 Red Bear SnuggleBuddies™ Emotion Plush
Red Bear reminds us that we are safe, powerful and free!
Each SnuggleBuddy has four "storyteller" mood emojis that live inside them and teach children to name and share the four main mood groups of Happy, Sad, Calm, Mad.
Comes with laminated weekly feelings journal and dry erase marker for tracking daily emotions.
ToolKit ships in one conveniently-organized box
---
Lifetime Access to Course & Coaching
---
High-quality, coated posters (2) 20"x30", (1) 12"x16", (3) 8"x10"
---
Laminated (aka indestructible) Activity Mat 8x10" + Cards 2.3x2.5"
---
SnuggleBuddies machine washable, air dry
---
SnuggleBuddies 13" H, width varies
---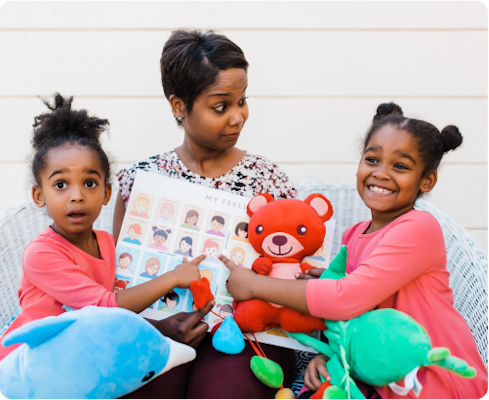 Trusted by 500,000+ Parents and Educators Worldwide
Everything you need to support your child's emotional growth and start connecting more as a family.
Discover your parenting triggers and get on the same parenting page as your partner
Set up a Calming Corner and take Time-Ins with your child before they need one.
Use your SnuggleBuddies to share your feelings daily in fun, playful ways.
What Our Customers Are Saying
"This kit is my best mom choice to date. I swear she moves through upset into calm in under 5 minutes. I can't recommend the Time-In ToolKit highly enough!"
— Victoria, Verified Buyer
"As a child who grew up in a traumatic home, our Calming Corner has been so important, not just for my son, but for me. First to "model" the process, but slowly it became my safe space, my place to reflect and breathe and give words to my big feelings. "
— Belinda, Verified Buyer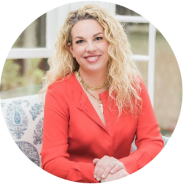 "What a wonderful ToolKit to playfully build skills that allow our children to be resilient, understand themselves and others!"
Dr. Tina Payne Bryson
New York Times Best-selling Author & Speaker
Together We Are Raising An Emotionally Healthy World