Make noticing and naming your emotions a fun daily habit!
Our minky-soft SnuggleBuddies help children name and regulate their emotions with four mood emojis (happy, sad, calm, mad/scared) that live inside each plush character. Each PeaceMaker Pal brings a different peace-making power we all have inside us to life!
With over 6 ways to play, each plush also comes with our SnuggleBuddies Feelings Sing-a-long video and Laminated Feelings Journals to help make mindfulness and noticing feelings a daily habit!
Money Back Guarantee
Created By Experts
Free US Shipping $50+
What's Included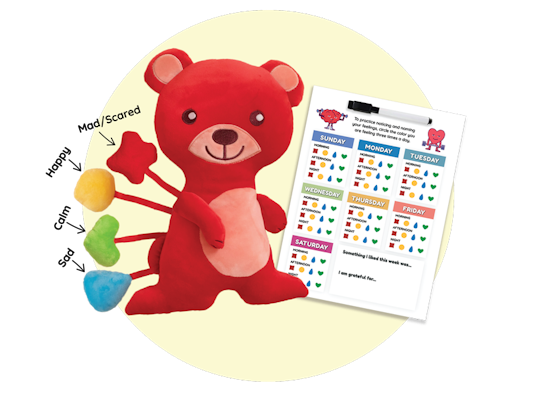 Emotions Plush & Feelings Journal
Super-soft mood emojis help kiddos learn the 4 main mood groups and share their feelings.
Perfect for play & reinforces communication as safe and fun!
Laminated feelings journal makes checking in with our emotions a habit.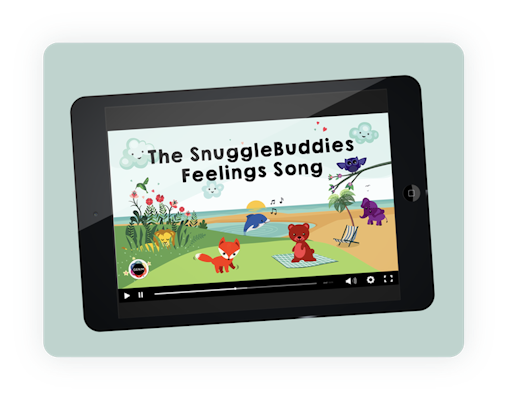 SnuggleBuddies Sing-A-Long Video
Illustrated sing-a-long video makes exploring our emotions fun!
Great for classrooms and morning circles
Available in 7 languages including english, spanish, german, french, mandarin, korean, and arabic.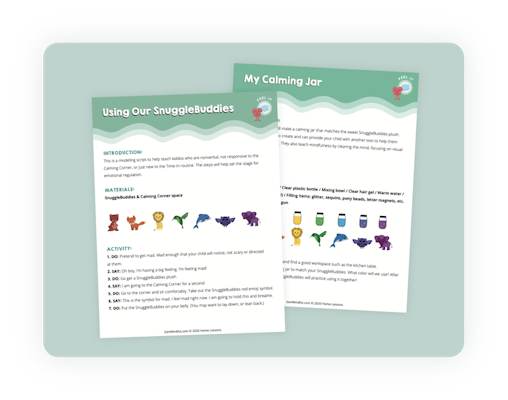 Downloadable Activities
Introduce your child's SnuggleBuddy with fun activities you do together!
Created by child-development experts to nurture emotional intelligence through play
Your resources are emailed and saved to your GENM account for easy access on the go.
Machine washable, air dry
---
Super-soft, Minky (aka awesome to snuggle) Fabric
---
Stuffed with hypoallergenic fiberfill
---
100% Polyester material
---
13" H, width varies by SnuggleBuddy
---
Silky ribbons secure mood emojis to each plush.
---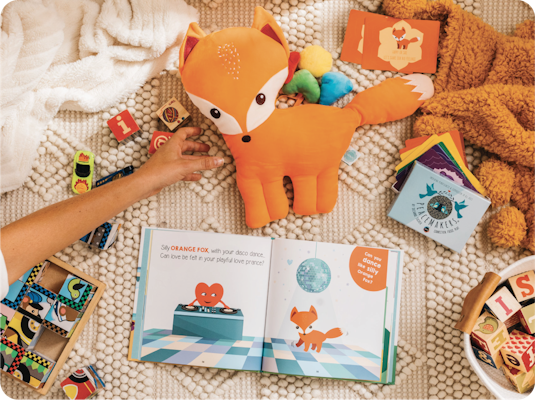 Trusted by 500,000+ Parents and Educators in 90+ Countries
Make learning about emotions a fun, daily ritual at home or school!
Sing along to the SnuggleBuddies Feelings Song
Create a SnuggleBuddies Bedtime Ritual
Use in your Calming Corner during Time-Ins
Connect in the midst of a tantrum or meltdown
What Our Customers Are Saying
"Velvety Soft, Irresistibly huggable! What a fabulous learning tool disguised as a functional and oh so huggable toy. My son simply adores his SnuggleBuddy and quickly understood the attached 'feelings emojis'. We used it to navigate our way through a recent emotional episode. It was easy, non-confrontational and actually enjoyable! Thank you!"
— Melissa
"I need another! I got my SnuggleBuddy for work (I'm a school psychologist) and my five-year-old fell in love with it…so it has become hers! She also loves the feelings journal! Thanks for what you are doing. It's amazing work!"
— Elizabeth
Together We Are Raising An Emotionally Healthy World