Bridging Home & School Bundle
$398.00
$848.00
Save $450.00
Bridge the home & school gap with take-home SEL kits for your students!
81% of educators say a lack of reinforcement at home is a big challenge for schools implementing SEL. 66% say it's the biggest challenge. GENM is working to bridge the gap between Home & School SEL learning with our Bridging Home & School Bundle. This bundle provides easy-to-use SEL tools that can be sent home with each child in your class.
The Bridging Home & School Bundle comes with 25 of each item to send home with your students:
Money Back Guarantee
Created By Experts
Help Bring SEL Home
What's Included In Your Bridging Bundle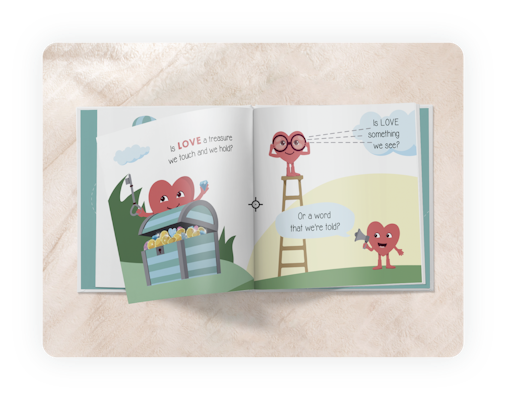 25 Heart's Treasure Hunt Books
Includes fun interactive prompts from our PeaceMaker Pals
14 gems hidden throughout the story
Mirror on last page helps kids see that they are love!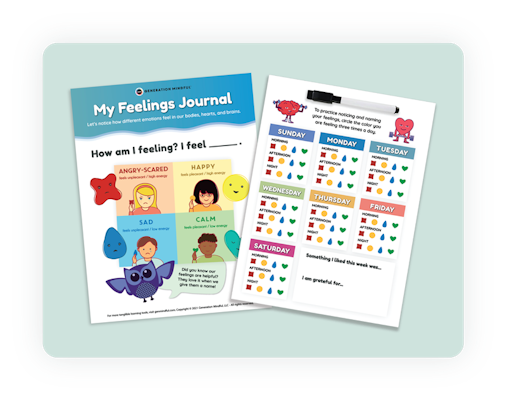 25 Laminated Feelings Journals
Learn to identify the 4 main mood groups of happy, sad, calm, and mad/scared
Make noticing and naming feelings a daily practice, leading to more emotional intelligence and fewer tantrums!
Develop gratitude and self-awareness skills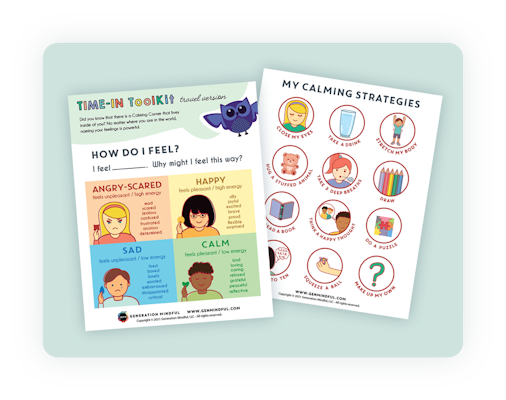 25 Travel Time-In ToolKits
Teaches kids about the main mood groups of happy, sad, calm, and mad/scared, plus other emotions within that group
Walks kids through naming emotions and provides 12 calming strategies to help regulate unpleasant emotions
Two-sided, and laminated for durability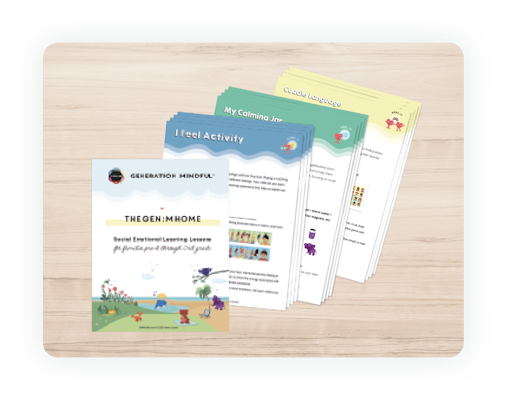 Digital Time-In Games Booklet (PDF)
12 activities you can send home with kids to keep learning going at home
designed by a team of school psychologists and child-development experts to build social-emotional skills
This is a digital product - nothing will be shipped
For kids 3-9+
---
High-Quality, 28-Page Hardcover Book 10"x10"
---
Mirror on last page of book helps kids see that they are love!
---
Travel ToolKit - two-sided, laminated 8.5"x11"
---
Feelings Journal - two-sided laminated 8.5"x11" w/ dry erase marker attached on velcro dot
---
Digital Activities Book for single classroom license - to be used by purchaser only
---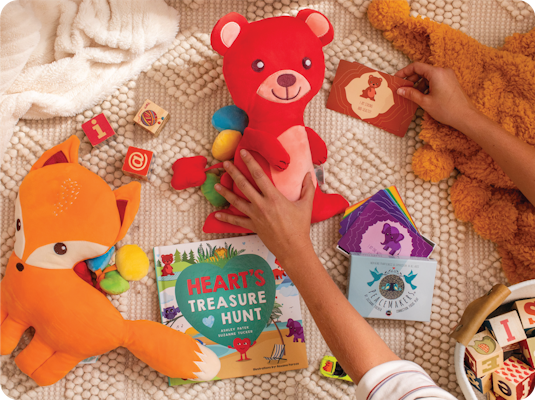 Trusted by 500,000+ Parents and Educators Worldwide
Create a supportive learning environment in school AND at home with GENM tools!
Make noticing and sharing emotions a habit for young learners
SEL has been proven to increase academic performance
Save time on classroom management
What Our Customers Are Saying
"A beautiful and loving adventure for kids, Heart's Treasure Hunt invites the young reader to find the love in everyday experiences in life. Filled with inspiring images and reminders of the preciousness of our connections with each other and nature, this book will be treasured by kids, young and old!"
— Dr. Dan Siegel, New York Times Best-Selling Author
"I purchased two SnuggleBuddies (fox and dolphin) to use in my calming corner with the "Time In Toolkit" that I purchased for my office. Regardless of age, all of the students that enter my office immediately grab one of the SnuggleBuddies and hold on to it while working on coping strategies."
— Sara O., K-6th School Counselor
Together We Are Raising An Emotionally Healthy World